Precision Membership Plan
The best value in preventative dentistry in Grand Rapids!
Annual Membership Fees
Adults
$300 paid in full – that's $25 monthly!
Children up to Age 15
$225 paid in full – that's $18.50 monthly!
Children 3 & under
FREE
Family (Up to 6 Children)
$295 paid in full per parent
$175 paid in full per child*
Husband & Wife Only
$275 paid in full per spouse – that's $42 monthly!
Employer Group Plans
Employers may purchase a membership plan for their employees (minimum of 5) at $250 per employee up to 10 employees. Each additional employee is $225**.
Senior Citizens (65+)
$265 paid in full – that's $22 monthly!
Our Mission Statement
Positively impacting the lives of others through the use of the 3 C's:
COMMUNICATION,
COMPASSION
and excellent
CUSTOMER SERVICE!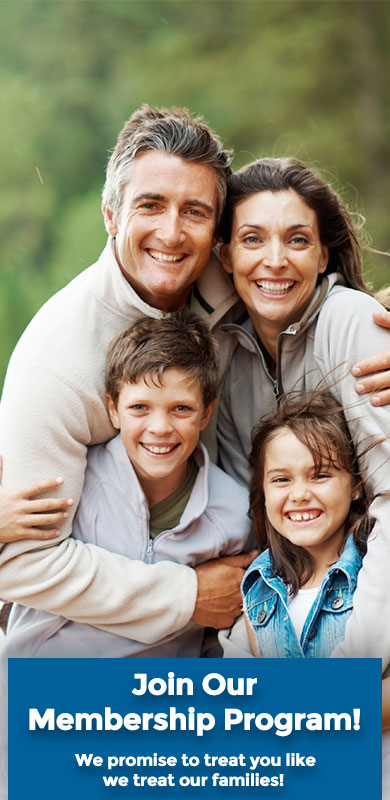 *Children rates apply to all children 15 and under, with the exception of children 3 and under who are free. Any child 16 or older shall be considered an adult.
**Employee plans are non-transferrable and non refundable. Employee may continue their coverage until date of membership regardless of employment status.
Terms and Conditions: Plan is non-transferable and non-refundable. It cannot be combined with any other dental insurance and/or office discounts. Your membership is only valid in our office and will not be accepted elsewhere. Membership is effective the day payment is received. Renewal payment is due a year to date after the original effective date. Failure to comply with office and financial policies may result in termination of membership. Payment for treatment is due at the time of service to receive 20% discount (the 20% discount applies to cash or check payments only, any credit card or care credit payments will receive a 15% discount). Terms and conditions are subject to change at any time, however, current active plans do not change until the year to date expiration has occurred.
How it Works
After paying the annual membership fee in full, you will be covered for 2 routine prophylaxis exams per year determined by the membership start date.
Any additional services that are rendered will have a 20% discount applied (cash or check payments only). Any credit card or care-credit payments will receive a 15% discount. Treatment must be paid for in full to be eligible for the discount.
Percentage off exceptions include Sonicare items, preventative mouth rinses, specialty toothpaste, future membership purchases, and combinations of promotions and percentages off.
With no dental claim forms, waiting periods, pre-authorizations for treatment or yearly maximums YOU are in control of your dental health needs and can have healthy teeth for life!
*HSA Accounts are accepted
*CareCredit is accepted
What is Covered
The following services are covered under your membership:
Intraoral camera examination
Child fluoride applications
Other Services
The following services are discounted at a rate of 20%:
Additional cleanings & examinations
Emergency visits & treatment
Orthodontics, Invisalign, Fastbraces
Holistic & Biocompatible Dentistry
Sleep Apnea treatment & appliances
Cosmetic treatments
Root canals
Crowns & Fillings
Periodontal Root Planing & Scaling
Adult Fluoride
All recommended treatment completed at our office
No Dental Insurance?
No Problem!