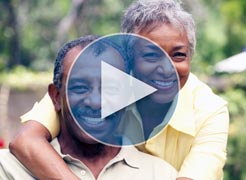 A dental crown is a tooth-shaped cap that is placed over a tooth, helping to restore its shape, size, strength or improve its appearance.
A crown not only strengthens a tooth, but can also dramatically improve a tooth's appearance, shape and alignment. When the crown is adhered into place, it will fully encase the entire visible portion of a tooth that lies at and above the gum line.
Our Grand Rapids family dentists at Precision Family Dental recommend dental crowns for teeth with significant cracking, decay, or discoloration.
Crowns May Be Used To:
Replace a large filling when only minimal tooth structure remains
Protect a weak tooth from fracturing
Restore a fractured tooth
Attach a bridge
Cover a dental implant
Cover a discolored or poorly shaped tooth
Cover a tooth that has had root canal treatment
Dental Crown Procedure
During your first appointment with us, we will file down the receiving tooth to make room for the dental crown. Next, your dentist will take impressions of your teeth and send them to the dental lab where your porcelain crown will be made.
Dental crowns help restore shape, size and strength!
While you wait for your dental crown to be fabricated, your dentist will place a temporary crown to protect the tooth. When you come back for your second appointment, your temporary crown will be replaced by the permanent dental restoration.
Health Benefits of Dental Crowns
Many of our patients prefer dental crowns to other restorations because they restore teeth to their original strength and appearance. Dental crowns are able to restore teeth with significant tooth decay, cracking, and even discoloration. A dental crown may also be recommended if you need to restore a tooth after root canal therapy.
To learn more about our dental crown treatments or to request an appointment with our Grand Rapids dental crown dentist Adam Piotrowski DDS, please contact us here or call our office directly at (616) 949-1570. At Precision Family Dental, we are dedicated to helping patients achieve their best smiles.