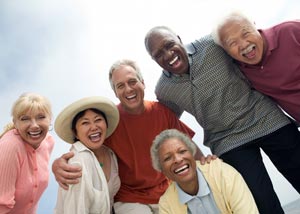 Sleep apnea is a serious, yet common, sleep disorder throughout the United States.
If you or your partner are struggling to get a good night's sleep or if you feel unexplainable sleepiness during the day, it may be time to consult with a doctor to rule out a sleeping disorder.
If your doctor recommends a dental appliance for sleep apnea, you'll be referred to a dentist office.
Sleep apnea and snoring can be potentially serious disorders, causing breathing to stop and start during sleep. Our Grand Rapids dentist at Precision Family Dental can provide you with safe and effective options to reduce or eliminate these frustrating and dangerous issues.
Follow up with your family dentist every six months!
Obstructive sleep apnea, which occurs when throat muscles relax, is treated with oral devices designed to open your throat by bringing your jaw forward. In severe cases, patients may require a CPAP mechanical appliance. Follow up with your family dentist every six months to ensure your dental sleep apnea appliance properly fits.
How Snoring & Sleep Apnea Devices Work
Snoring and sleep apnea appliances are designed to hold your upper and lower teeth in a fixed position while you sleep. The sleep apnea device will also hold your tongue forward to keep your airway clear while you sleep.
To learn more about our snoring and sleep apnea treatments or to request an appointment with our Grand Rapids family dentist Adam Piotrowski DDS, please contact us here or call our office directly at (616) 207-1280. At Precision Family Dental, we work hard to help patients restore their confidence in their smile through quality dental services.