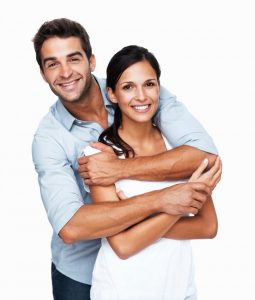 If you have ever felt self-conscious about crooked teeth, you owe it to yourself to ask our Grand Rapids dentist about Six Month Smiles®.
Six Month Smiles are nearly invisible braces that match the color of your natural tooth enamel. Many of our patients appreciate that the Lucid-Lok® clear brackets and tooth-colored wires are subtle enough to go unnoticed by friends, family, and co-workers.
An obvious benefit to Six Month Smiles is that the average treatment time is only 6 months. These clear braces safely move teeth into optimal alignment so you can start smiling with confidence. Many of our adult patients also choose Six Month braces over metal braces so they don't have to feel self-conscious during orthodontic treatment.
What are you waiting for? It only takes about 6 months for you to achieve a smile you'll enjoy for the rest of your life. It's never too late to straighten teeth. Adult braces can help you achieve the smile you've always wanted. Ask our dentist if Six Month Smiles is right for you.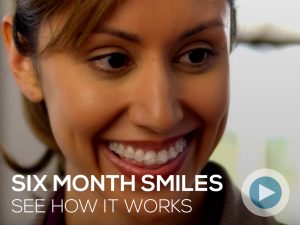 Dr. Adam Piotrowski DDS and his staff at Precision Family Dental are dedicated to helping you achieve your best smile with Six Month Smiles and other cosmetic dentistry services. To schedule an appointment with our Grand Rapids cosmetic dentist, call our office at (616) 949-1570.