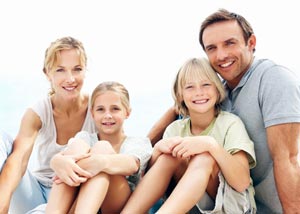 The best way to prevent excessive plaque buildup is to schedule a professional cleaning with a Grand Rapids dentist or dental hygienist at Precision Family Dental every six months.
Plaque that is left untreated can lead to unhealthy gums and tooth decay. A routine dental cleaning can last about one hour and will usually include scaling and polishing.
Our professional teeth cleanings will help you to preserve your teeth and gums.
While having a cavity filled may seem uncomfortable, compared to root canal therapy or tooth extractions, it is much less painful. If you have not scheduled your next professional cleaning, contact us today and avoid the cost and discomfort of extensive dental restorations.
Schedule a dental cleaning appointment every six months!
Why Teeth Cleanings?
To keep your teeth healthy, we recommend scheduling a dental cleaning appointment every six months. During a teeth cleaning, one of our dental hygienists will do a preliminary examination of your mouth to make sure there are no obvious oral health issues. If they spot something, they will alert our Grand Rapids family dentist before continuing the teeth cleaning.
To learn more about our professional teeth cleanings or to request an appointment with our Grand Rapids teeth cleaning dentist Adam Piotrowski DDS, please contact us here or call our office directly at (616) 207-1280. At Precision Family Dental, we are dedicated to helping patients achieve their best smiles.