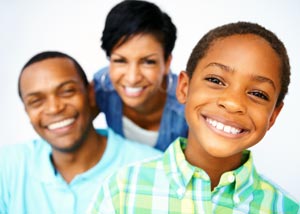 In America, oral cancer kills more people each year than skin and cervical cancer combined.
At our dental practice, our Grand Rapids family dentist at Precision Family Dental perform oral cancer screenings utilizing visual inspection and manual palpation. In addition, we have the latest dental technology in oral cancer detection.
Symptoms of Oral Cancer
Oral cancer is so dangerous because people often don't have symptoms until it's too late. If you notice any of the following signs of oral cancer, schedule an appointment with one of our immediately.
Signs of oral cancer include:
Red or white patches in mouth
Bleeding in mouth
Difficulty swallowing
Pain while swallowing
Difficulty chewing
Hoarse voice
Chronic sore throat
Persistent bad breath
37,000 Americans are diagnosed with oral cancer each year!
Our oral cancer screening system helps your Grand Rapids dentist visualize abnormalities in the mucosal tissues of your lips, mouth and upper throat. An oral cancer screening examination will allow your dentist to more accurately assess your overall oral health.
To learn more about our dental sealant treatments or to request an appointment with our Grand Rapids dental sealant dentist Adam Piotrowski DDS, please contact us here or call our office directly at (616) 949-1570. At Precision Family Dental, we are dedicated to helping you achieve good oral health by offering preventative dentistry services.