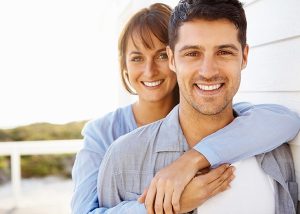 Have little to no dental insurance coverage? Precision Family Dental is proud to accept affordable dental care to our patients who need it most.
, joining a network of over 225,000 enrolled providers in the United States. This is just one of the many ways we provide
What's CareCredit?
CareCredit is a
that helps you pay for dental care not covered by insurance. But unlike regular credit cards, CareCredit offers special financing options to relieve your financial burden. They also offer short and long-term repayment plans to fit your budget.
How Do I Apply for CareCredit?
Applying is fast and easy! Simply click the button below to get started. You must be at least 18 years old to apply.
CareCredit will review the information you provide on your application and check with credit reporting agencies to determine if you qualify. Once you're approved, you may start using CareCredit for expenses not covered by dental insurance.
Can I Pay My Bills Online?
Yes! Once you're accepted, you may use CareCredit to pay your bills from Precision Family Dental online. We make it easy to handle your dental care expenses all in one place! Click the link below.
What Are My Other Options?
Be sure to also check out our Precision Preventative Dental Health Plan. If you don't have insurance, our membership plan is a great way to save money while still getting the dental care you need.
We also run different specials and promotions throughout the year, so it's worth checking our website often for new deals.
Call Precision Family Dental
We understand that paying for dental care may be difficult for some families. But it's important to know that there are options to help you cover expenses and maintain a healthy smile.
Dr. Adam Piotrowski is dedicated to helping patients gain better access to quality dental care through programs like CareCredit. To schedule an appointment with our dentist in Grand Rapids, MI, call Precision Family Dental at (616) 949-1570.