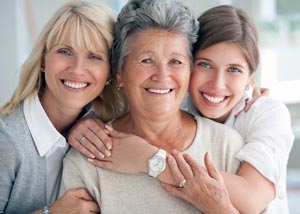 Are you tired of seeing discolored teeth in the mirror? If you aren't satisfied with over-the-counter whitening products, you may want to schedule an appointment with one of our Grand Rapids cosmetic dentists at Precision Family Dental.
From your dental impressions, we are able to create a custom teeth whitening tray so you can whiten teeth by several shades in the comfort of your own home.
It's important to note that teeth whitening is effective only when applied to natural tooth enamel. So if you have old dental crowns, dental implants, fillings, etc., it will be important to factor in the color and or shade of your restorations in order to match your natural teeth. This can easily be done with a shade guide before starting treatment.
Take-Home Teeth Whitening Process
For a more radiant smile, we recommend scheduling an appointment with one of our cosmetic dentists. During your first appointment with us, our dentists will take impressions of your teeth to send to our preferred dental lab. When your custom-made teeth whitening tray is ready, we will call you back to our office for the final fitting.
Teeth whitening results in the comfort of your own home!
While custom teeth whitening trays are durable enough to last several years, you'll still need to buy bleaching gel to occasionally touch-up your smile as it gradually fades due to food or beverage consumption.
Benefits of Take-Home Teeth Whitening
One of the main benefits of take-home teeth whitening is that you are able to get results in the comfort of your own home. You are also able to whiten your teeth when it's most convenient for you. Our bleaching gel is much more powerful than what you could get at the store, which is why you can expect professional results.