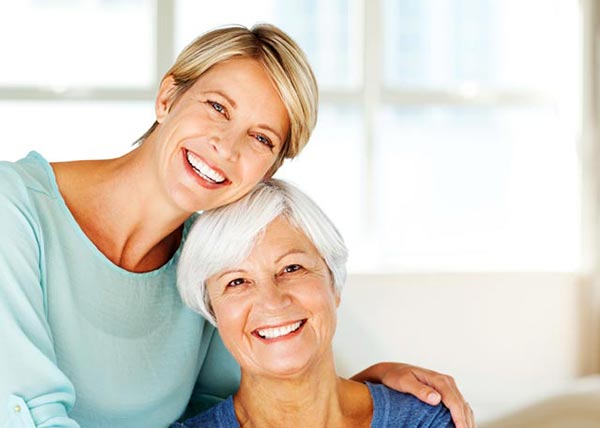 Dr. Adam Piotrowski is a cosmetic dentist who can help you smile with confidence after oral injury, tooth decay, or gum disease.
Feeling self-conscious about your smile can affect every aspect of your life. After all, your smile is often the first thing people notice when meeting you. Dr. Piotrowski disagrees with other dentists who call cosmetic dentistry a "luxury." Often, a smile makeover is necessary to help a patient feel truly confident for the first time in years.
What Is Cosmetic Dentistry?
The goal of cosmetic dentistry is to improve the appearance of your visible teeth and gums. However, we also take your oral health into account.
For example, we may fill in an empty space with a tooth implant to not only improve the look of your smile, but also to improve the function of your teeth. Restoring your teeth means you'll have an easier time eating and talking in addition to smiling.
Why Is Smiling Important?
When you smile — that is, when you're not afraid to open your mouth and show your teeth — you convey a sense of well-being and confidence. People respond positively to a healthy smile, whether the person smiling is a prospective partner or colleague or friend. In fact, smiling can be
.
How healthy is smiling? Good question!
that smiling improves health by relieving stress, lowering your blood pressure, and improving your mood. Smiling can also lift your face and help you look younger. 
All of these benefits can have a profound effect on your overall quality of life. If you've ever felt too self-conscious to smile, ask about our options for cosmetic dentistry during your next appointment.
How Can I Make My Smile Look Better?
Our cosmetic dentist will work with you to find the best types of cosmetic dentistry to improve your smile. We offer multiple types of cosmetic dentistry services, such as:
Whether you want to whiten, brighten, or straighten your teeth, our cosmetic dentistry services can help you achieve the smile you deserve.
How Can I Maintain My Smile?
Do you already feel confident in your smile? That's great news! Here are some steps you can take to maintain the appearance and function of your teeth:
Brush twice a day:

The American Dental Association (ADA) recommends brushing your teeth twice a day for two minutes each time. 

Floss daily:

Flossing helps remove plaque that brushing alone can't get rid of.

Schedule a teeth cleaning every six months:

You'll need to get your teeth cleaned professionally on a regular basis to eliminate tartar that can't be removed by brushing and flossing alone.

Teeth cleanings

are also a great opportunity for our dentist to perform an oral examination at the same time. That way, if you do have any oral health issues that could threaten your smile, we'll have plenty of time to address the problem before it becomes more serious or even irreversible.
Call Precision Family Dental Today
Our Grand Rapids, MI, cosmetic dentist offers a wide variety of services to help improve the look and function of your smile. Call Precision Family Dental today at (616) 949-1570, or contact us online to get started on your smile makeover.
This blog post has been updated.