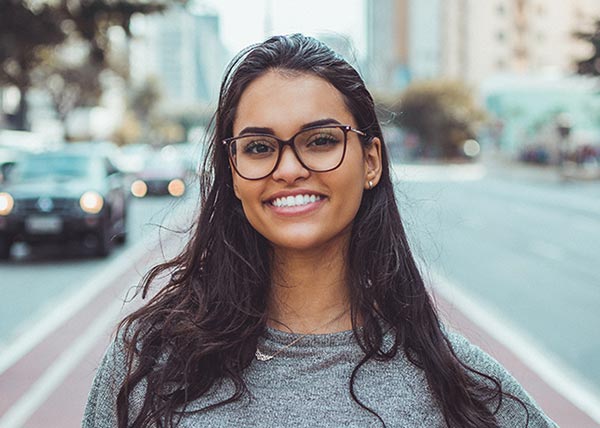 Our dentists are able to plan and place your dental crown in one appointment with CEREC. CEREC stands for
.
In other words, we can design ceramic crowns right in front of your eyes!
We take digital dental impressions to create your CEREC crown for a precise fit.
Here's what else you need to know about CEREC crowns before your next appointment.
Potentially Lower Cost
Each patient is different. But CEREC crowns may cost less than crowns made in a dental lab. This is because you won't need a temporary crown or a second appointment.
It's also important to remember that your time is worth something. Our dentists can plan and place your CEREC crown in one appointment. This saves you the hassle of having to return to our office a second time.
No Second Appointment
Your time is worth something. We understand that time spent in our dentist's chair is time that you could have spent at work, school, or home.
Out of consideration for our patients, we use CEREC to make same-day dental crowns possible. Our dentists are able to plan and place your new dental crown in one appointment. That way, you can spend less time in our office.
Less Time Away From Work
We understand that it can sometimes be difficult trying to get time off from work. That's why many of our patients appreciate that we're able to place your crown in one visit.
By missing less work, you'll be able to bring home more earnings than you might have if you had to return to our office.
No Uncomfortable Temporary Crowns
In the past, you would have needed a temporary crown. This would have protected your tooth while you waited for a lab to create the permanent crown. But it was also more likely to fall off since the dentist had to use a weak, temporary adhesive.
The good news is that our office has adopted new technology that allows us to plan and place your dental crown in one visit.
First, we'll need to file down your tooth so the crown can fit over top. Next, digital impressions will be taken with our CEREC scanner and start designing your new crown.
Then, we'll create your new restoration with our in-office milling machine. This machine will carve your
from a block of ceramic.
We're able to match the exact shade of your teeth so your crown looks natural and blends in the rest of your smile.
Learn More about CEREC Crowns
Our dentists may recommend CEREC crowns for teeth weakened by trauma or decay.
Depending on your case, you may also need other procedures to restore the look and function of your smile. For example, you may also need a dental filling for an adjacent tooth.
During your appointment, we'll be able to discuss the cost of the dental crown procedure. We'll also discuss any other treatments you may need so you can make the best decision for your oral health.
Call Precision Family Dental Today!
Dr. Adam Piotrowski and Dr. Cohen are same-day dentists in Grand Rapids, MI. To request an appointment, please feel free to call Precision Family Dental at (616) 949-1570. We hope we hear from you soon!
This blog post has been updated.