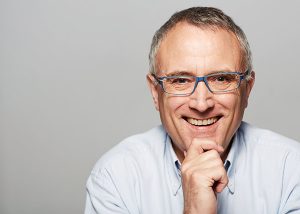 You can get a dental crown in a single appointment at Precision Family Dental. Dr. Adam Piotrowski uses to plan and place dental crowns on the same day.
CEREC same-day crowns match the size, shape, and color of the rest of your teeth for the best fit. With CEREC, you can avoid wearing uncomfortable temporary crowns for weeks while waiting for a permanent solution.
Let's take a look at the process for getting a same-day crown at our office. That way, you'll know what to expect when you make your appointment.
1. Consultation
Have questions about the dental crown procedure? Be sure to ask them during your consultation!
During your meeting, Dr. Piotrowksi will help you explore your options. We often recommend dental crowns for teeth weakened by injury or decay.
However, what we ultimately recommend for you will depend on your unique situation. For example, we may use a dental inlay or onlay if a cavity is too small for a crown but too big for a filling.
2. Digital Dental Impressions
A
covers the entire visible part of your tooth above the gum line. For this reason, we will need to remove a small amount of tooth structure to make room for the crown. Once we prep your tooth, we will take digital dental impressions.
In the past, dentists used trays of pink putty to take impressions of teeth. Today, we use a noninvasive handheld scanner to take digital impressions. We then send these impressions to our computer.
Digital dental impressions are much more accurate than putty. This is because with putty, there is always the risk of the material changing shape on its trip to an outside lab. 3D digital scans taken with CEREC don't change over time. As a result, you can expect your CEREC crown to be an excellent fit over your tooth.
3. Chairside Design
CEREC stands for Chairside Economical Restoration of Esthetic Ceramics. It partly gets its name because the dentist designs the dental crown in a chair next to the patient. That way, you're able to see your dental crown get designed right in front of your eyes.
4. Milling
We have a milling machine in our office that scults CEREC dental crowns from blocks of ceramic. This piece of dental technology is able to create dental crowns with a high degree of precision. This means that you'll be able to enjoy a CEREC crown that fits well and looks natural. We have ceramic blocks in various shades of white to match the rest of your teeth.
5. Placement
Our dentist will make sure your dental crown is the right shape, size, and color to match the rest of your teeth. For example, there needs to be enough space between your same-day crown and adjacent teeth so you can floss. Once Dr. Piotrowski is satisfied with the fit of your dental crown, he will cement it in place.
6. Final Inspection
Once Dr. Piotrowski places your dental crown, he'll check your bite once more to make sure the fit is perfect. That way, you won't feel any pain or discomfort when biting down. Once our dentist is done with the final inspection, you'll be able to return back to your regular schedule with a beautiful, healthy smile!
Restore Your Smile with One Appointment
Our Grand Rapids, MI, restorative dentist offers CEREC same-day crowns to restore your smile in a single appointment. Call Precision Family Dental today at (616) 949-1570, or contact us online to request an appointment.
This blog post has been updated.